Dear Colleagues,
Civil Service Outstanding Service Award Scheme 2015
The Civil Service Outstanding Service Award Scheme, first launched in 1999, aims primarily at promoting a customer-focused service culture and encouraging continuous improvement in the delivery of public services. Apart from recognising the outstanding achievements of the winners, the award scheme provides a platform for view and experience sharing among civil servants.
This year, awards were presented to a total of 19 bureaux/departments. The winning entries, which cover a wide variety of services, demonstrate colleagues' responsiveness to public needs. Award winners are commended for their courage to break new ground and take on challenges, and applauded for their initiative and perseverance in carrying out their duties. The Chief Executive, Mr LEUNG Chun-ying, in addition to extending his heartfelt congratulations to the winners at the prize presentation ceremony, shared views and posed for photos with representatives of the winning teams. The Hon POON Siu-ping, who chaired the adjudication panel for the Partnership Award and the Departmental Service Enhancement Award, also praised departments for attaching importance to community engagement and maintaining constant communication with the public in rendering tailored services.
To publicise the ideas of the winning teams on delivering better public services, the Civil Service Bureau has collaborated with RTHK to produce a 60-minute television programme, which will be broadcast on TVB Jade and RTHK TV 31 at 7:30 pm and 9:00 pm respectively on 26 September 2015, Saturday. Do enjoy it with your families and friends. For details of the winning entries, please visit our thematic website at www.servicexcellence.gov.hk. Starting from late December, a new "Public Service Excellence@Gov Video Series" will be uploaded in batches on the website as well as the YouTube channel at www.youtube.com/c/servicexcellencegovhk, and will be shown at various government venues. All participating departments will also be invited to introduce their respective work portfolios to students and the public through such activities as seminars and visits.
Let us join hands in our pursuit of excellence and perfection in rendering effective and professional services to the people of Hong Kong.
Yours sincerely,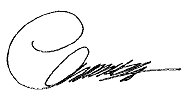 (Clement CHEUNG)
Secretary for the Civil Service